Home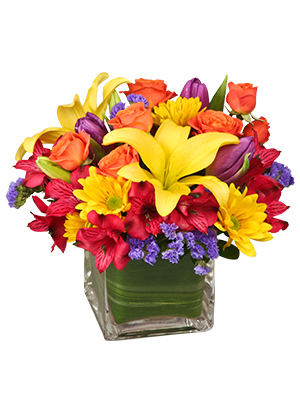 SUN-INFUSED FLOWERS
Summer Arrangement
Find all the warmth of the summer sun in this gorgeous bouquet! Bold red alstroemeria, purple tulips, and orange spray roses pair perfectly with yellow daisy poms, purple statice, and yellow Asiatic lilies to create a match made in summer heaven. This striking arrangement will bring the summer season to them, no matter where they are!
More Info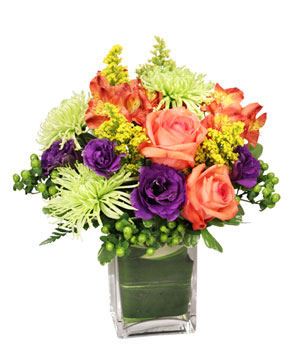 For more than 10 years APPLE BLOSSOMS FLORAL DESIGN has created emotion through flowers in Tampa, FL.
Our Motto is "Designs for a Lifetime...One Seed at a Time."
Let us create somethign special for you or a loved one.
No matter the occasion we will provide you with just the right emotion through flowers.
Click HERE to visit our custom website to see more of our custom designs and some of our corporate evnets and weddings.